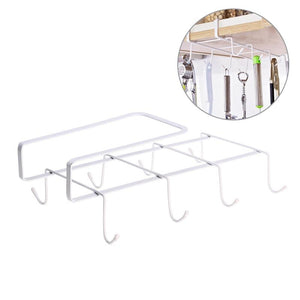 Description
 


This item can store up to 8 mugs or tea cups, most of kitchen stuffs can find their place on the rack

. It's a also a closet organizer storage for ties, belts, scarves and hand bags.

This under the shelf drying rack is sturdy metal construction which can support up heavy stuff.


 
Features
 
- Color: Shown in the pictures.
- Material: Ferroalloy.
- Size: Approx. 28 * 19 * 8.5cm/ 11 * 7.5 * 3.3 inch(L*W*H).
- High quality for durable and long-lasting use.
- Ergonomic design for practicability.
- Sturdy design with heavy load capacity
-

Nice tool for kitchen, living room and bed room use.