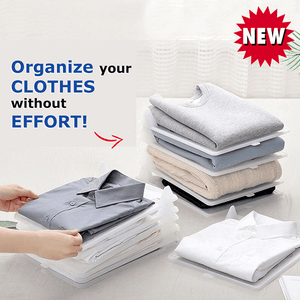 ✅STOP being messy and use this clothes organizer to keep your closet Clean & Tidy!✅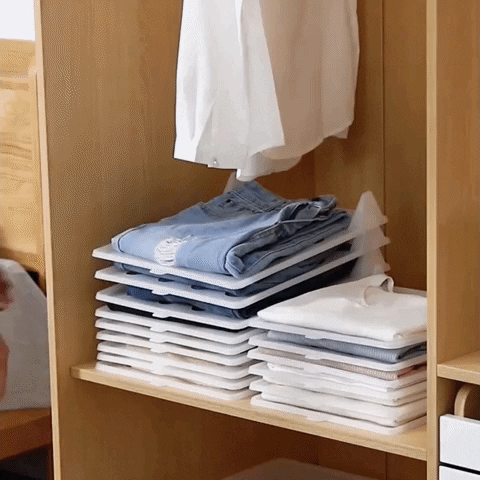 Say goodbye to messy closets and discover the new King of the closet, the organizer of clothes without effort!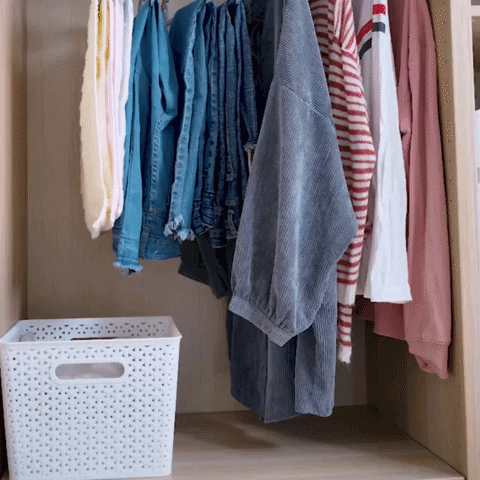 EFFECT COMPARISON SAVE UP TO 75% SPACE!
FEATURES:
✅ RESISTANT MATERIAL: 
The closet Organizer is more resistant than similar products. Made of high quality polypropylene. 100% recyclable and without chemical pollutants.
✅ ANTI WRINKLE ORGANIZATION: 

Save space and Organize your linen without folds in cabinets, dressers, shelves, suitcases and lockers with our separators.
✅ ANTI MOISTURE PROTECTION: 

Organizers for t-shirts, shirts, trousers and fine garments have non slips design and allow to circulate the air avoiding moisture in closets and dressers.
✅ EASY AND VERSATILE: Comfortably organize children's clothing, women's clothing, men's clothing. Ideal for storing shelves of cabinets in your home.
Product Specification:
Package Included:
10 pcs x Easy-Tray Closet Organizer