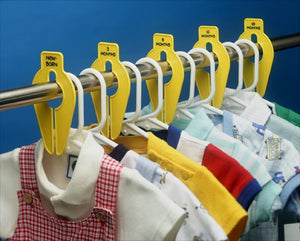 Organize clothes quickly and easily
Removable labels from newborn through size 8 - blanks included too
Works with rods and in wire closets
Available in multiple colors
"Size It" Closet Organizers: These size dividers make it simple to keep the whole wardrobe neat and orderly. Five blank plastic size dividers with removable size labels from Newborn to Size 8. Made in USA.