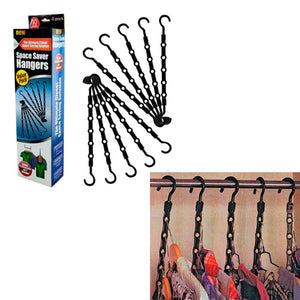 10 Pc Space Saver Hangers Closet Organizer Pants Rack Magic Hangers 5 In 1 New !

Save up to 70% of space in your closet with 10 of these 5-in-1 Space Saver closet hangers.
It is a sturdy hanging unit with five openings to hang clothing.
Ideal for hanging pants and shirts.
Helps to keep clothes wrinkle-free.
Flexible and easy to use.